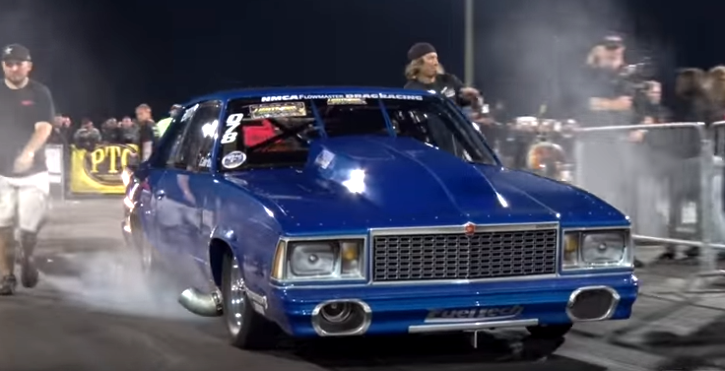 3000hp Chevy Malibu…Hell of a Story!
A crew that shows up at the drag strip with a car without engine, fuel system and wiring in it and ends up racing it the next day running the 1/8 mile for 3 seconds, that's what the combination of big passion and enthusiasm do.
Packing a Chevy based 548 cubic inch Big Block Nelson engine boosted with a pair of 98mm turbos from Garrett and Fuel Tech injection system this Chevrolet Malibu kicks in 3000 horses…crazy right!
Check out the 1320video to see this twin turbo brick at Lights Out 7. Watch, Enjoy & Share!
More Drag Racing on Hot Cars: Twin Turbo Chevy Camaro That Breaks Necks