Outstanding 2015 Mustang GT "Black Stallion"
If you are a happy owner of a 2015 Ford Mustang and still haven't decide how to change its factory look for better or simply love modified modern Mustangs this cool video brought to you by Vossen wheels is just for you.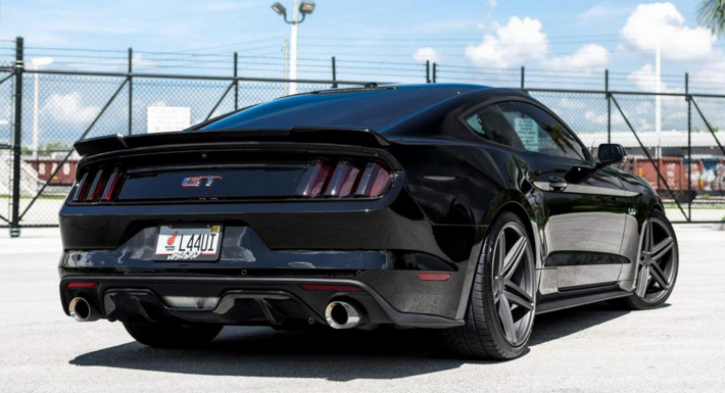 Nothing over the top just an awesome combination of beautiful Black paint, Roush Performance body kit and 20-inch Matte Graphite CV5 Vossen wheels resulting in one super clean 2015 Mustang GT custom car.
Check out the video and don't forget to smack the share button below!
Don't Miss on Hot Cars: Highly Modified 2015 Mustang GT by CGS Motorsports