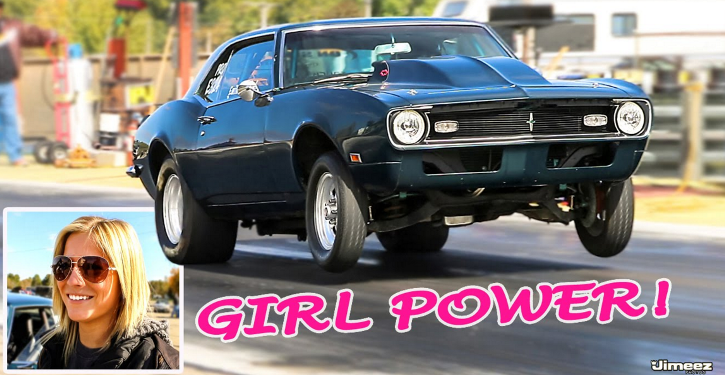 Emilee Ballard Drag Races with the Big Boys!
Yip that's right, Emilee is only 20 year old, but she has been around the race tracks since very early age helping her dad. This goes on every weekend for years until 2015 when she sits behind the wheel of a 1968 Chevy Camaro to show that drag racing isn't a men's thing anymore.
Emilee's Pro Street 1968 Camaro packs a 388 small block motor dressed with heads and intake from Dart plus a 1050 dominator carb and attached to a Turbo 400 tranny with Ford '9 differential. It seems that she knows how to take advantage of this awesome set up and scores 10-second on 1/4 mile at Byron Dragway.
Check out the video & stay tuned to see Emilee conquer the strip in 2016. Watch, Enjoy & Share!
More Drag racing on Hot Cars: The Janitor 1968 Camaro with New Set Up