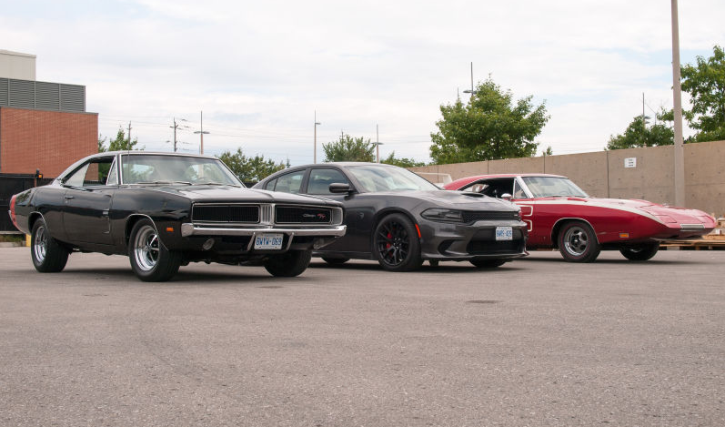 Dodge Charger – Classic Vs Modern!
If you are expecting to see a drag race between the iconic 1969 Dodge HEMI Charger, the winged Charger Daytona that changed NASCAR forever and the modern 707 horsepower Hellcat beast I will have to disappoint you. Here we are going to talk about aerodynamics.
The Canadian Auto Focus media brings a Red on White Charger Daytona, a Black stock HEMI powered 1969 Dodge Charger and just for the hell of it a Hellcat Charger to a wind tunnel in Ontario to see whether the crazy aerokit improve the performance.
Check out the video. Watch, Enjoy & Share!
More from Auto Focus: Dodge Challenger Now & Then