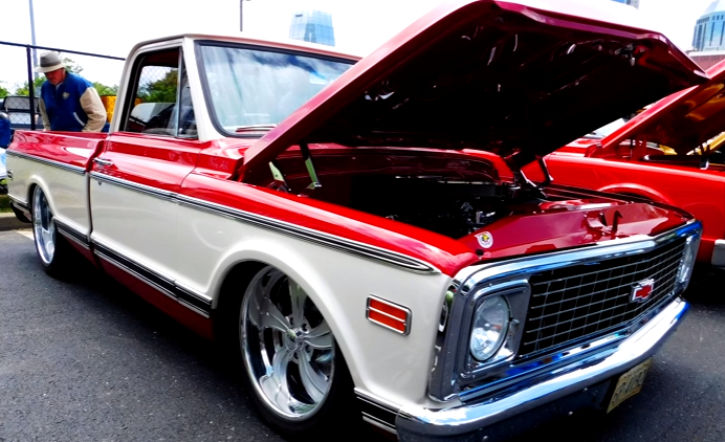 Awesome Chevy C10 at 2016 Goodguy's Nationals!
This 1970 Chevrolet C10 certainly is one of our top 5 custom trucks of all time and I am pretty sure most of you are going to love it. It's not over the top, but a super clean custom build with well retained originality and few modern touches giving it just the right look.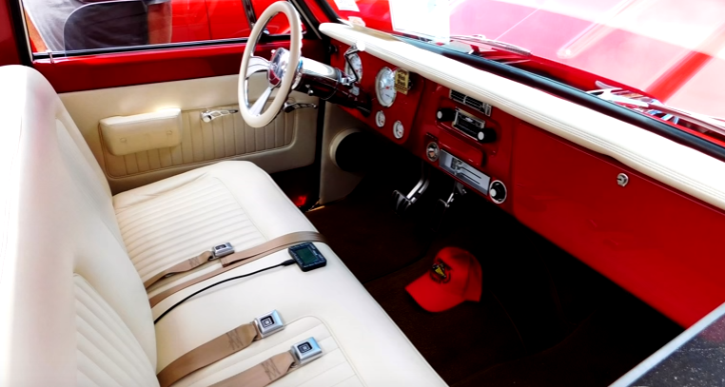 Straight as an arrow body sprayed with beautiful Red & White color combo, great wheel choice and stance this 1970 Chevy C10 defines the perfect restomod. Inside everything looks stock and is finished in the same color theme as the exterior. The engine bay is nicely detailed and fitted with a high performing 383 V8 Stroker engine.
See Scottie's video from 2016 Goodguy's Nationals. Watch, Enjoy & Share!