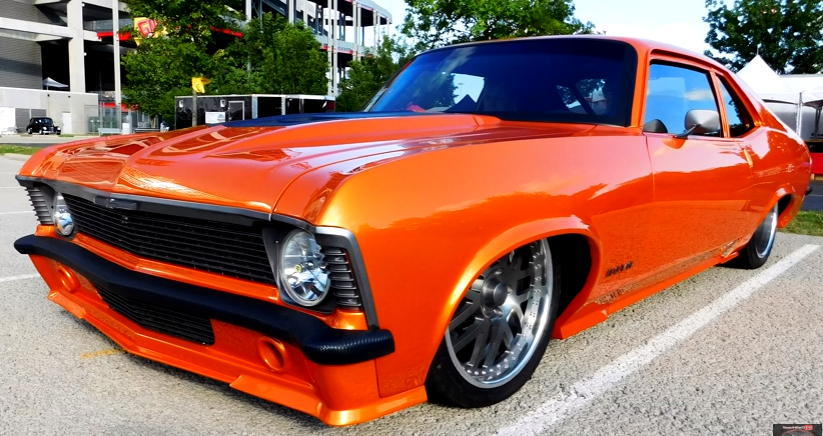 Top Notch Custom Built Chevy Nova!
This Chevrolet Nova is one of those street machines that a car guy can't just walk by without stopping for few minutes and admire the tremendous custom job. Killer paint, slammed to the ground, tubbed, fully customized interior and nicely detailed LS3 engine under the hood linked to a Tremec 6-speed this Chevy Nova is top notch front to back, top to bottom.

My man Scottie caught this hot rod on his way out of the 2016 Goodguy's Nationals. Watch, Enjoy & Share!
Also See on Hot Cars: The Miranda Built Chevy Nova With New Mods