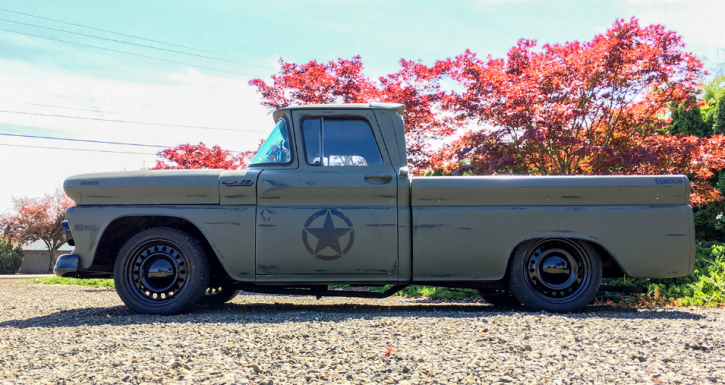 Nasty 1960 Chevrolet C10 Truck!
Within all the custom built classic Chevy trucks we get to see at the various car shows we found this 1960 Chevy C10 Military tribute that looks way different. Slightly lowered rocking a cool Patina OD Green Army color theme this Rev Northwest custom built Chevy short bed truck is ready to rock the streets.
Check out the video to see more. Watch, Enjoy & Share!
You Might Also Like on Hot Cars: Murdered Out Chevy C10 Truck