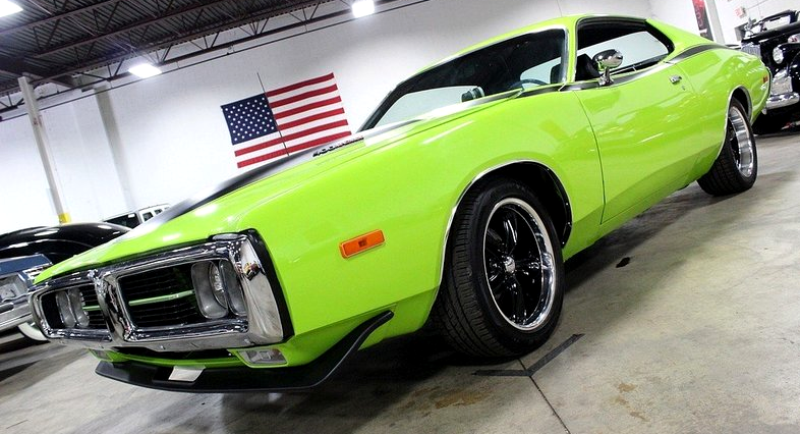 Bright Green 1974 Charger 400 Special Edition!
The Dodge Chargers were very popular since they came into the world of muscle cars back in 1964. Different styling and engine options were available trough out the years and the Dodge Charger became one of the most iconic Mopar muscle cars as well as vehicle featured in various Hollywood movies.
This Bright Green 1974 Dodge Charger SE is a fine example of nicely customized muscle car with well retained originality and top notch performance upgrades to make it behave on the road as the vehicles from this century.
The beautiful body lines, slick paint, Black wheels & stripes and nice stance make this Special Edition 1974 Charger very appealing. The interior is presented very well finished in Black and promise a comfortable ride in classic style. This Bright Green Dodge Charger packs a 400 Big Block V8 attached to a 727 TorqueFlite. The motor is dressed with top shelf aftermarket parts and equipped with a 100 shot of NOS.
See the video brought to you by GR Auto Gallery. Watch, Enjoy & Share!
Also on Hot Cars: Untouched 1974 Dodge Charger NASCAR Racer