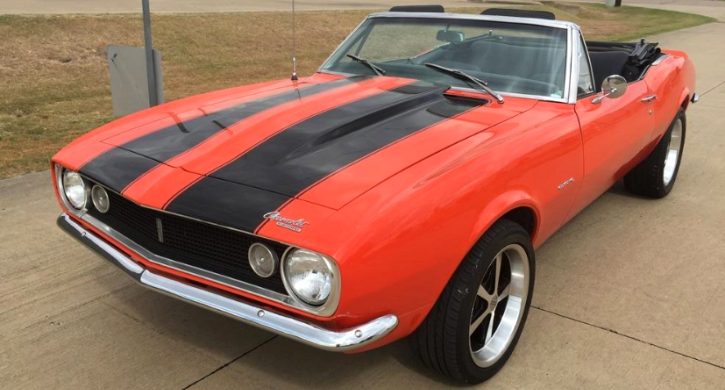 Gorgeous Gen 1 Drop Top Camaro!
A nicely restored 1st generation Camaro will always get the eyeballs everywhere it shows up and here we have a beautiful example part of the Texas Motor Toys muscle cars collection. This convertible 1967 Chevrolet Camaro rocks a beautiful Orange & Black color combo, spins a set of 17-inch aftermarket wheels and packs a 383 Stroker V8 engine that sounds great and is backed by a TH350 Auto transmission.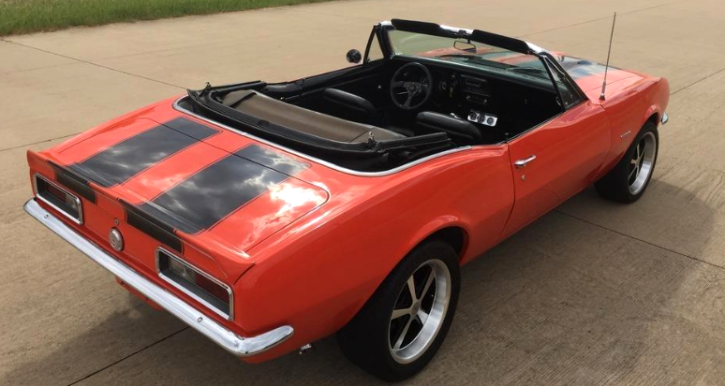 Check out Samspace81's video to see this Chevy flexing muscle. Watch, Enjoy & Share!