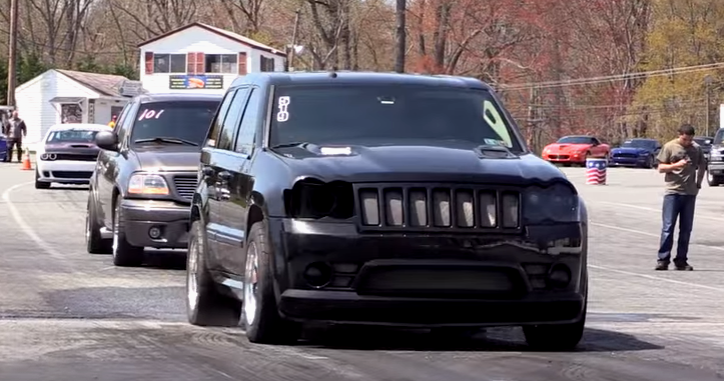 Awesome Wheelstanding AWD Hemi Jeep!
This Grand Cherokee Jeep certainly rocks one of the finest set ups we have seen on this type of vehicles and totally nails it at Cecil County Dragway. Jeremy's all wheel drive SRT8 Jeep sports a HHP Racing built 6.1 HEMI engine stroked to 7.0 liters showing 600 horsepower and 560 pounds of torque on the dyno.
Of course this Wheelstanding Grand Cherokee is packed with mods like the custom ported heads and HHP cam, Ross pistons, 65 lbs injectors and transmission from Southern Hot Rods to put this amount of power to the ground allowing it to be the fastest naturally aspirated AWD SRT8 Jeep in the world.
Check out BigKleib34 video to see the action. Watch, Enjoy & Share!