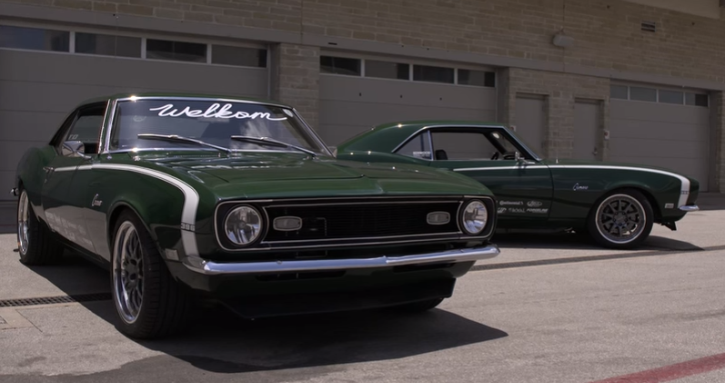 Rutledge Wood's 1968 Camaros "Evil Twins"
Rutledge Wood is the host of the popular "Top Gear" show and a big time muscle car enthusiast. What he has done is something truly unique. He brings a couple of identical 1968 Chevrolet Camaros that have been used as stunt cars in the Need For Speed movie to the 2016 Hot Rod Power Tour. How cool is that?
Evan Perkins of Hot Rod Magazine has Rutledge Wood sharing the story of his Evil Twins 1968 Camaros in front of the camera. Check out the video to hear all about the wicked modifications those Chevys has installed and don't forget to smack the Share Button!
See also on Hot Cars: Killer 1968 Camaro Custom by Giffey's Hot Rods