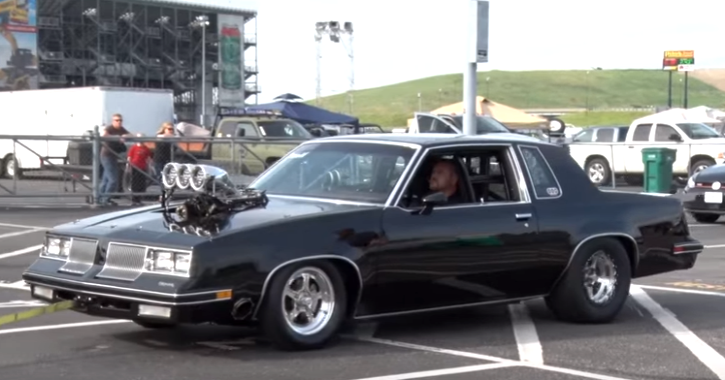 Big Block Oldsmobile Cutlass Burnout Machine!
If you are about my age you probably remember your Granddad going to the grocery store in one of these ugly classic cars. Well I can assure you what we have here is far from what you have ever seen. This super mean Oldsmobile Cutlass sports a Blown 516 cubic inch Big Block Chevy V8 motor putting over 1600 horsepower to the ground sent trough a Powerglide transmission with 9-inch Ford rear end.
Check out 1320video to see this beast killing it at Small Tire class. Watch, Enjoy & Share!