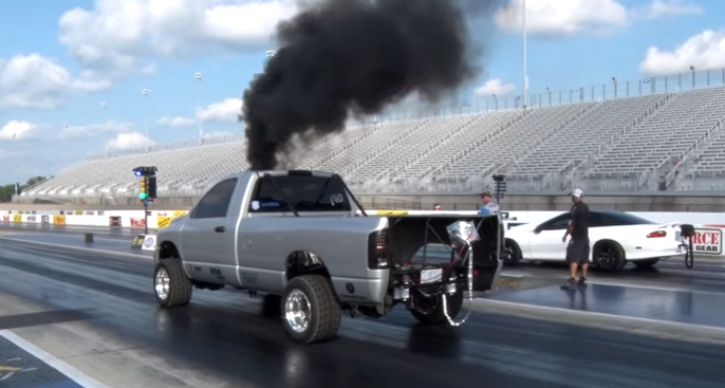 Full Size RAM Pick Up with Insane Set Up!
This Triple Turbo Diesel Cummins RAM truck certainly rocks one of the most radical set ups we have seen around and totally won the crowd at the Street Car Takeover drag racing event in Charlotte. Packing a low compression Cummins Diesel motor boosted by a 96mm at the manifold and a pair of 87mm turbo units at the front this highly modified RAM Truck runs on the insane amount of 140 pounds of boost and kicks in nearly 1800 horses allowing it to constantly stay in the low 9's neighborhood.
Check out the 1320video to see this diesel monster in action and don't miss the Like button!
---
Check Out Jake Owens' 1000hp Pro Street Dodge Dart
---