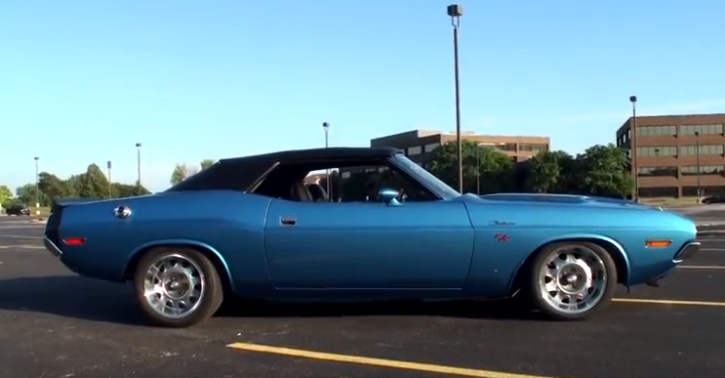 Beautiful B5 Blue 1970 Dodge Challenger!
Iconic Mopar muscle car, original owner who has bought it brand new back in the 70's and had it professionally restored today. This is one of those stories that every old school gearhead likes to hear. Rich Schmidt has ordered this Convertible 1970 Dodge Challenger R/T with quite a few cool options from the factory, enjoyed it for a while and kept it in the garage for over 40 years. Today nicely restored the B5 Blue Drop Top Challenger looks immaculate and packs its original 383 V8 engine backed by a 4-speed.
See my friend Lou Costabile's video to hear the full story of this Mopar. Watch, Enjoy & Share!
Also on Hot Cars: One of One Plum Crazy 1970 Dodge Challenger 426 HEMI V8