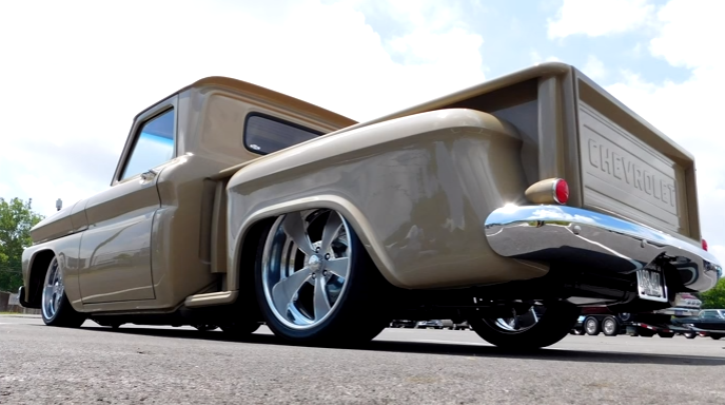 Smoking Hot 1965 Chevrolet C10 Custom!
Being in the same family since 1968, this high end custom Chevy C10 pick up has been restored few times during the years, it looks spectacular after its 3rd resto job and was picked for GoodGuy's Nationals Truck of the Year.

Tremendous body work, beautiful Quick Sand paint, top notch custom interior and super clean engine compartment fitted with a 505 horsepower LS7 motor this 1965 Chevy C10 is a true masterpiece.
Check out Scottie's video to hear all about it from the owner. Watch, Enjoy & Share!