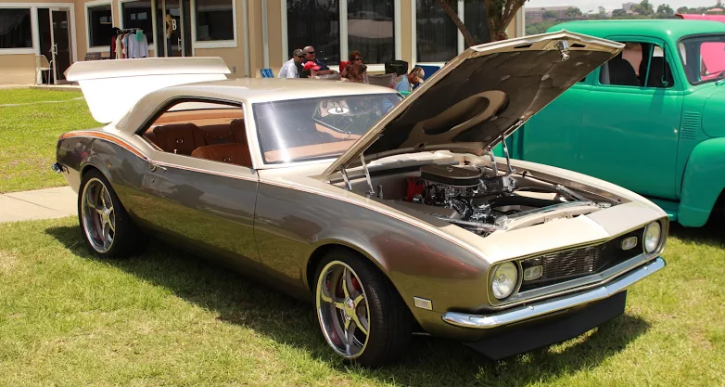 Killer 1968 Camaro by the Twin States Rod Shop!
Written by Neil Bullock (Shooting Cars)
I once asked someone how to make the ultimate show car, they then took several twenty dollar bills out of their wallet and threw it at the hood. "Do that," The man told me, "Every day for about six months, but with more hundreds."
The vehicle featured here, a completely rebuilt and highly customized 1968 Chevrolet Camaro show car, is owned by Glenn Sealy. Glenn didn't leave a single piece of the car untouched. The build took two years and was completed by Twin States Rod Shop of Meridian, Mississippi (Look them up on Facebook and look at some of their builds, they really put out top quality stuff).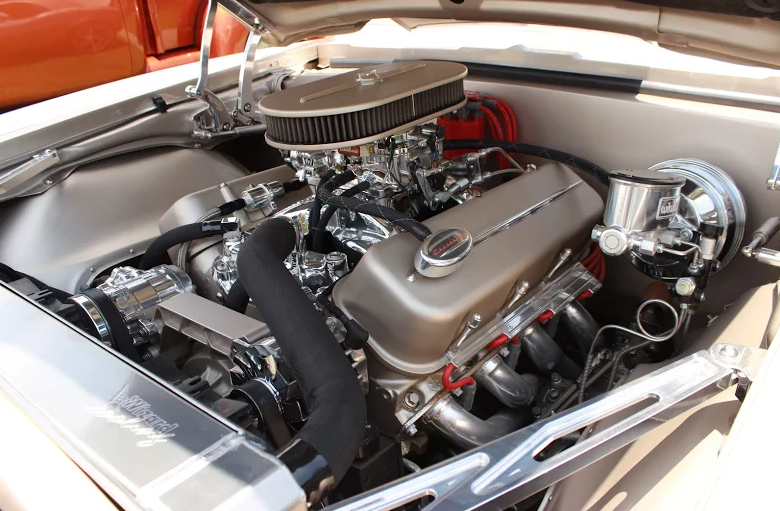 This custom built 1968 Camaro is powered by a 496 CI Stroker. The owner claims that this thunderously loud power plant was built by an engine builder that normally does work for Dale Earnhardt Inc. He was able to get this built thanks to his years working with DEI. Why can't every job have those kinds of perks? 401k, that's fine. 496CI, that's even better!
Continuing this over the top 1968 Camaro build we have something rarely seen in resto-mod circles, a flat mounted windshield and back glass. This feat of re-engineering alone cost $6,000 but gives the car a unique look when compared to similar era Camaros.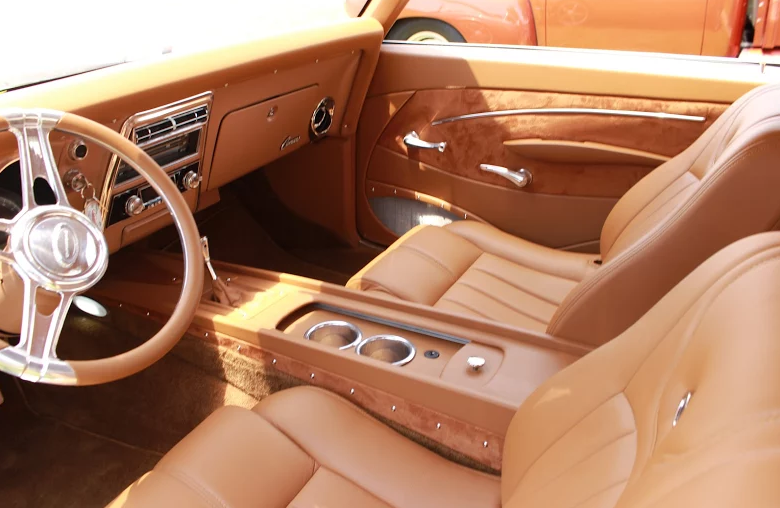 The final piece of the puzzle was the interior. Not wanting to have a gorgeous muscle car and ugly interior Glenn dropped more money. In my opinion it was worth it. The interior of his custom built Chevrolet Camaro car wouldn't be out of place in an older Aston Martin, the deep tan leather and chrome accessories cover every possible surface and compliments the look of this car amazingly.
In the end though, Glenn is very happy with his car. His check book isn't happy with him, but when you have a muscle car this beautiful I'd have to say it was worth it. Check out the video I filmed to hear more from the owner.
Watch, Enjoy & Share!
Don't Miss on Hot Cars: Super Clean 1968 Camaro Custom by Kevin Riffey