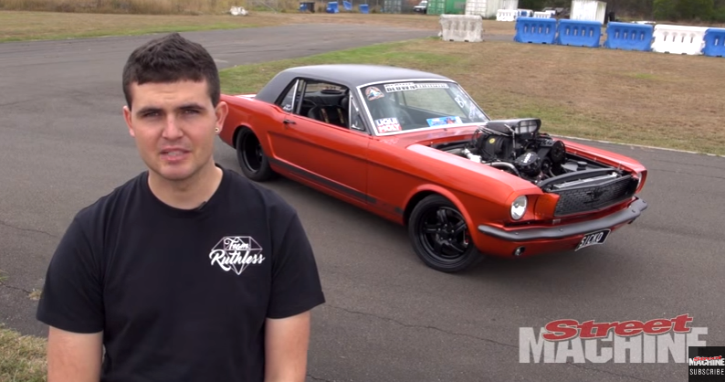 "SICKO" – World's Baddest Classic Mustang?
This heavily modified 1966 Ford Mustang belongs to a very young muscle car enthusiast who lives in Australia. At the age of 20 Jake Myers not only competes with the best, but often ends up in the top 3.
Jake's outrageous Blown & Injected 1966 Mustang "SICKO" sports an Iron Block 302 V8 engine with Littlefield 6/71 supercharger and Enderle "Barndoor" injection kicking in 1000 horsepower sent trough a ATS Prepped Powerglide transmission with 9-inch rear end.
Check out the Street Machine TV to see the full story. Watch, Enjoy & Share!