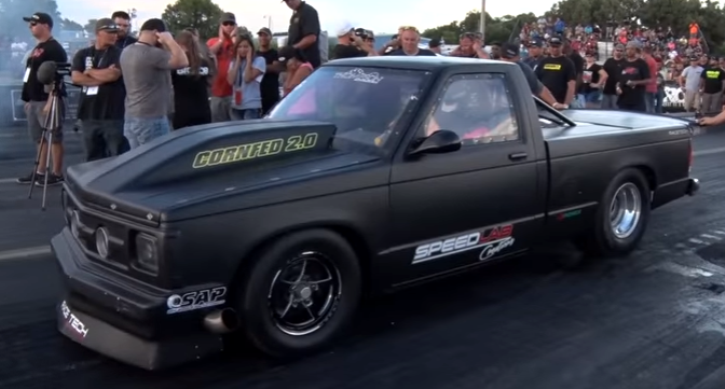 Evil Chevy S10 Truck at Outlaw Armageddon!
Flaco is a well known player at the no prep drag racing scene and he showed up at the Outlaw Armageddon event to make the crowd go wild with his Twin Turbocharged Chevrolet S10 also known as "Cornfed 2.0". Flaco's heavily modified S10 truck sports a 427 cubic inch LSX engine boosted by a pair of 85mm turbos kicking in 1600 horsepower and although he had some issues during the testing the "Cornfed 2.0" still did some great runs at the Small Tire class.
Check out the 1320video and don't forget to smack the Share button below!
9-Second Street Legal Chevy Truck