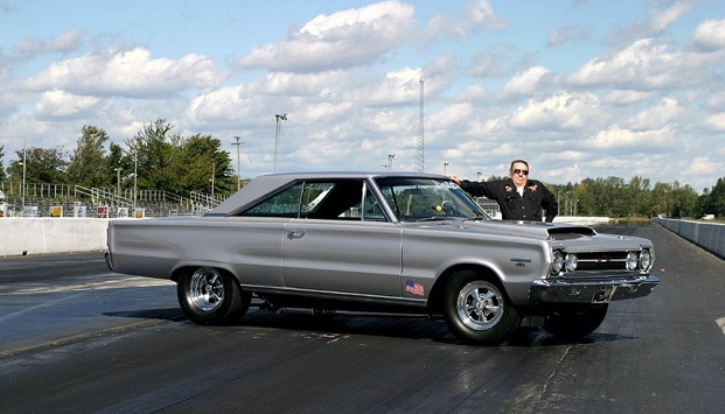 Jim Addison's 1967 Plymouth GTX Up Close!
When Chrysler came up with the "Gentleman's Muscle Car" they did one thing that no one has ever done before. Before they release the Plymouth GTX to the public they built a street legal drag car with show quality exterior, tons of performance upgrades and highly modified 426 HEMI V8 engine stroked to 487 cubic inches.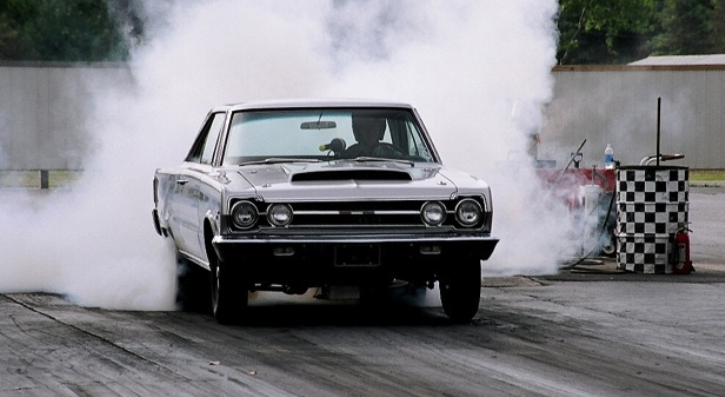 image source: dragzine.com
After they put together the 1967 Plymouth GTX a.k.a Silver Bullet, Chrysler gave it to former drag racer Jim Addison to explore its capabilities. Today this unique muscle car is restored to its original condition and often shows up at various Mopar and drag racing events all around the country.
See the Legendary Motorcar Company's video for the full story of the '67 GTX Silver Bullet!
---
Did You See the Anesetti Racing Plymouth Duster "Miss Behaven" Yet?
---