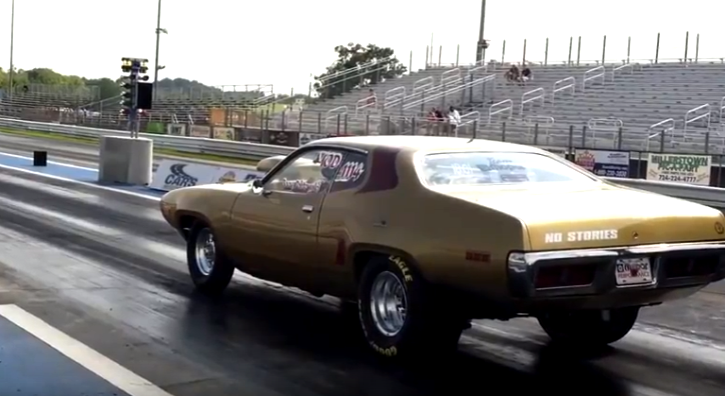 Watch This Plymouth Road Runner Drag Racing!
One hell of a Mopar here…It has the nasty look, mean V8 sound and runs like a rocket. I don't have any idea how modified is the 440 motor under the hood, but one thing is for sure this 1971 Plymouth Road Runner is so intimidating that the Red Mustang was scared to race with it.
Check out the video and don't forget to Smack the Share button below!
[sdonations]1[/sdonations]