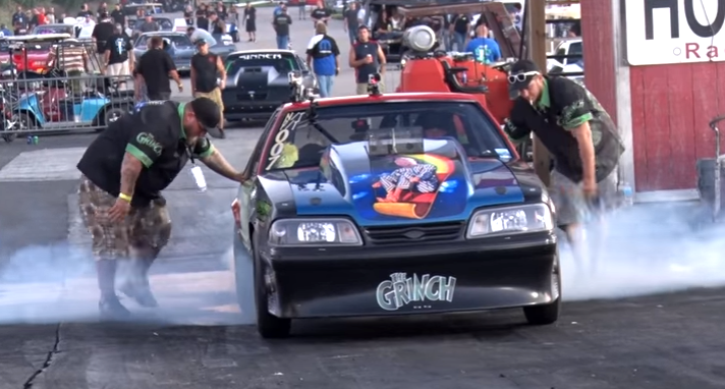 The Grinch at King of The Street Fall 2016!
The Grinch Fox Body Mustang well known in the drag racing world showed up at the Chitown's 2016 King of the Street Fall packing a Nitrous fed conventional headed Big Block V8 motor with two goals: to F*ck turbocharged cars and of course to take home some cash. Team Grinch succeeded in both and besides destroying their turbo competitors they killed some other Nitrous players as well.
See the 1320video and don't forget to hit the Share button below!
[sdonations]1[/sdonations]