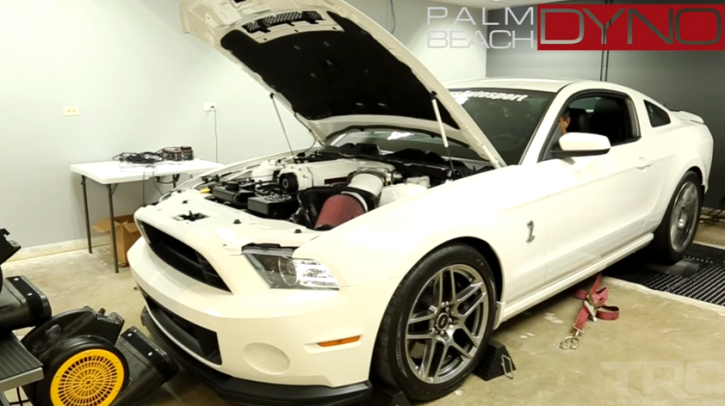 Brutal Mustang GT500 by Serious Autosport!
For some the stock version of the Super Snake Mustangs is more than enough, while for others like the guys at the Serious Autosport performance shop even 1000 horsepower is not a big deal. If you ask these boys why the hell would you build a 2013 Mustang GT500 pushing nearly 1200hp, their answer is simple: Because stock is boring!
Sporting a 5.8 liter V8 motor from MPR Racing Engines equipped with a monstrous Whipple Supercharger and a 150 shot of Nitrous this heavily modified 2013 Ford Mustang GT500 is built with one purpose – to terrorize the streets.
Check out the video brought to you by That Racing Channel. Watch, Enjoy & Share!
1200hp Ford Mustang GT500 by Boost Works