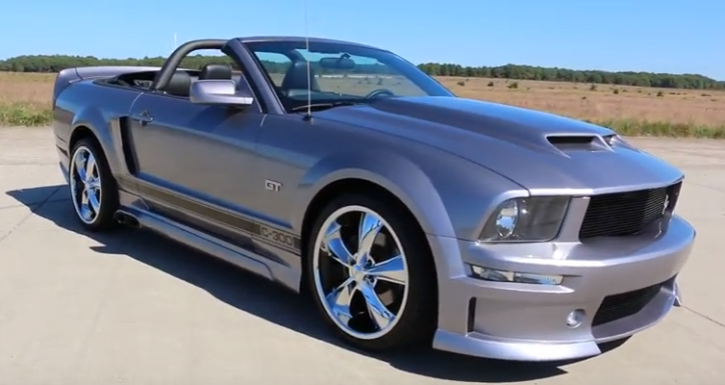 Rare 2005 Mustang Cervini C300 Edition!
Being one of the most beautiful modern Mustangs as well as one of the most customized muscle cars the 2005 Ford Mustang GT is a great ride even when stock. But when you add the killer Cervini package this Convertible 2005 Mustang C300 edition transforms into a real show stopper.
To attract even more eyeballs this pony is set on brand new 20-inch wheels by Foose Design and for more stylish cruising there are a lot of Billet additions on the inside of the Convertible GT Mustang. Under the hood is all stock, but the 4.6 liter V8 engine has a magnificent sound due to the Cervini Side Exhaust System.
See the video review brought to you by WeBe Autos. Watch, Enjoy & Share!
2005 Mustang GT "Snaked" by Foose Design