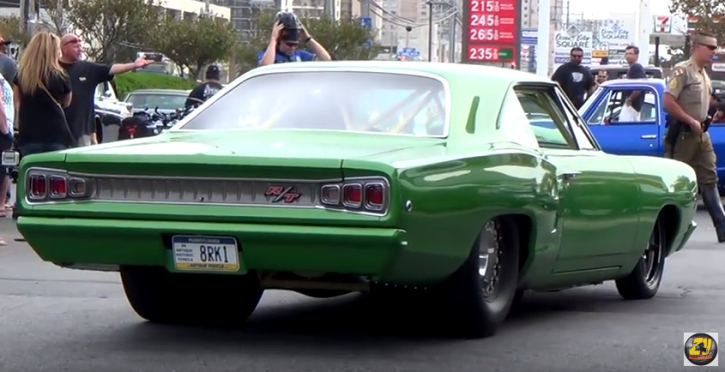 Intimidating R/T Coronet Beast!
Massive cowl hood, huge Hoosier tires at the back, full roll cage this Pro Street Dodge Coronet R/T is one hell of a Mopar all the way around. I just wonder what's hidden under the hood. In case you have any details on this awesome build, please feel free to use the comment section below. I would be more than happy to learn all about this menacing muscle car.
Check out the video and don't be selfish – Share with Friends!
Immaculate Dodge Coronet R/T Restomod