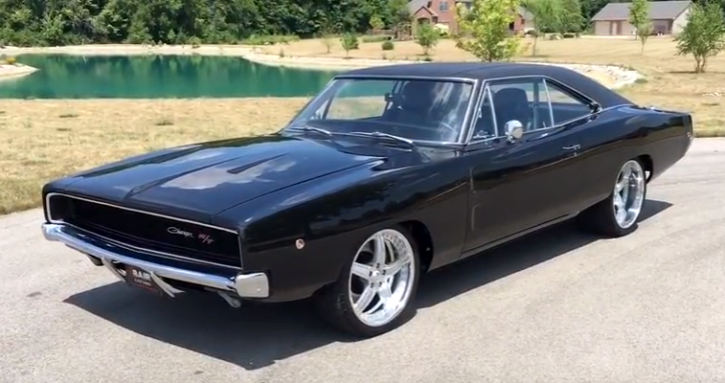 Pro Touring 1968 HEMI Charger by Bair Customs!
Anyone who follows closely the car shows in the United States should be aware that when the guys at Bair Customs also known as Big Hemi Garage get into a project they put a tremendous amount of skills and great attention to details. That is the case with their Pro Touring 1968 Dodge HEMI Charger "Executive Edition" combining best of the old school style and modern Mopar performance built to be displayed at the Sherwin Williams booth during the Barrett Jackson Collector Car event in Florida.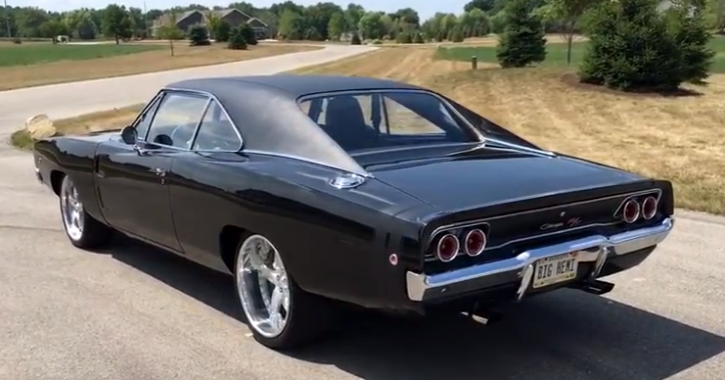 Laser straight body coated in Black Pearl, perfect chrome and trim, Injected rims from Boze this custom built 1968 Dodge Charger R/T has a beautiful appearance. Inside the builders have stayed with the factory theme by adding just a few custom touches improving the classic style. Under the hood Jason Bair and his crew have placed a new generation 392 HEMI V8 motor allowing their "Executive Edition" 1968 Dodge Charger to push 535 horses controlled by a Chrysler 5-speed.
Check out the full video review and don't forget to smack the SHARE button below!
1968 Dodge Charger Custom