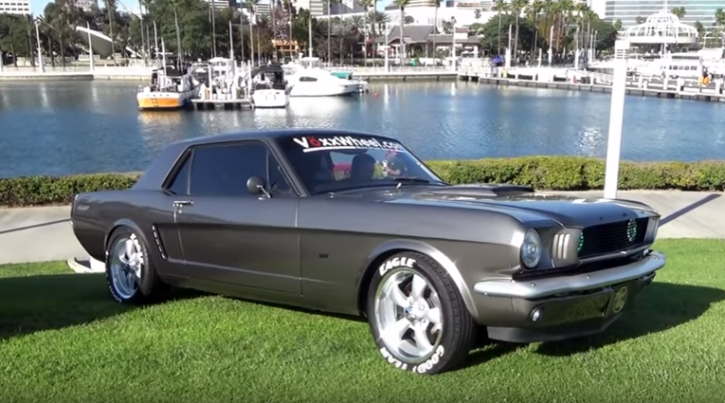 Omar's Custom 1965 Mustang is a Must See!
Working on a classic Mustang project in your own garage, doing all kind of cool modifications to it and use it as a daily driver that is what I call a true gearhead! Omar has been transforming his muscle car quite a few times already and what we have here is his current Gun Metal Grey 1965 Mustang SVT Cobra displayed at the 2016 Ponies at the Pike event. It looks and sounds totally awesome and the answer of your question: "Why SVT?" you fill find under the hood of Omar's Coupe.
See the Mustang Connection's video for the whole story. Watch, Enjoy & Share!
1965 Ford Mustang SplitR in Details