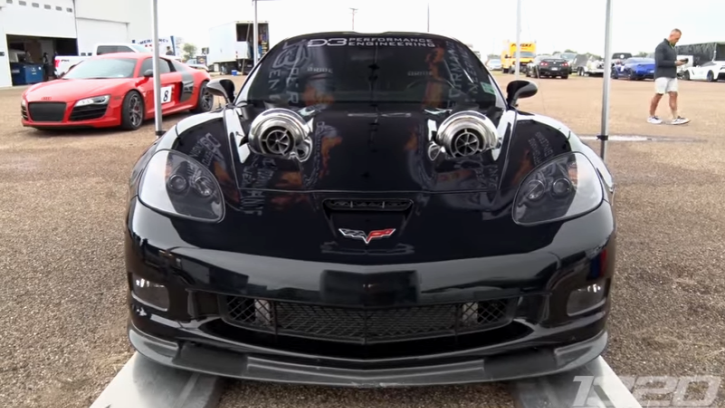 The Unicorn Vette Is Back With More Mods!
Formerly known as the "Death Vette" the outrageous American sports car now called the "Unicorn Vette" arrived at the Texas Invitational Automotive Airfield Exhibition to test the new upgrades added by team D3 Performance Engineering. The highly modified Unicorn Corvette is powered by LSX motor boosted by a pair of monstrous turbochargers and tons of Nitrous to push over 2400 horsepower.
Check out the 1320video and please don't be selfish – Share with Friends!