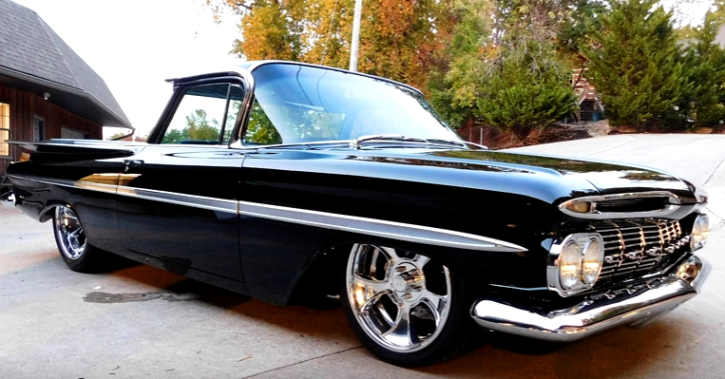 1959 El Camino Truck by Alloway's Hot Rod Shop!
If you are familiarized with the Alloway's shop work then you pretty much know what to expect from this '59 El Camino build. Tremendous body work, slick Black paint, giant rear wheels and killer stance is what they usually do when they build a hot rod and this 1959 Chevy El Camino custom truck perfectly fits in this description.

For the interior Alloway's Hot Rod shop have joined forces with the extremely skillful Steve Holcomb of Pro Auto Custom Interiors. When it comes to power this custom built 1959 Chevy El Camino packs a nicely detailed old school LS7 Big Block motor with intimidating V8 sound.
See Scottie's video for all details on the build and don't forget to smack the SHARE BUTTON!