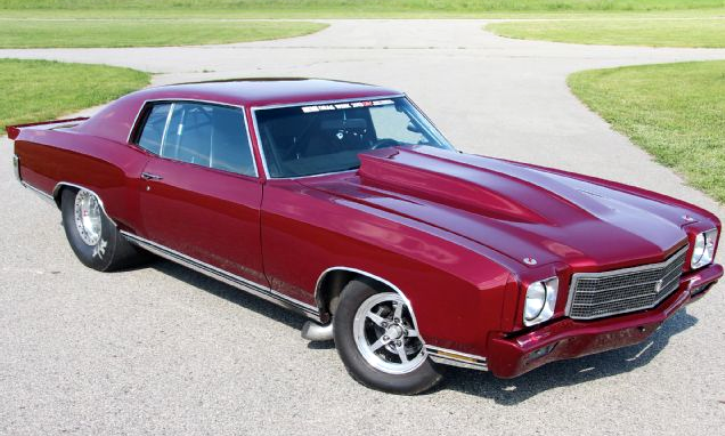 Mike Roy's Monstrous 1971 Monte Carlo Is Back!
If you follow the Hot Rod Drag Week events you most probably know this man. Mike Roy has been drag racing with his Twin Turbocharged Chevy Monte Carlo for many years and again he did not disappoint the crowd in 2016.
Packing the same 540 cubic inch Dart Block V8 motor for more than 15 years and a set of 88mm turbos since 2011 Mike's 1971 Chevy Monte Carlo pushes 2000 horsepower and was screaming down the track constantly staying in the 7-second neighborhood.
Check out the 1320video and don't forget to smack the SHARE button below!