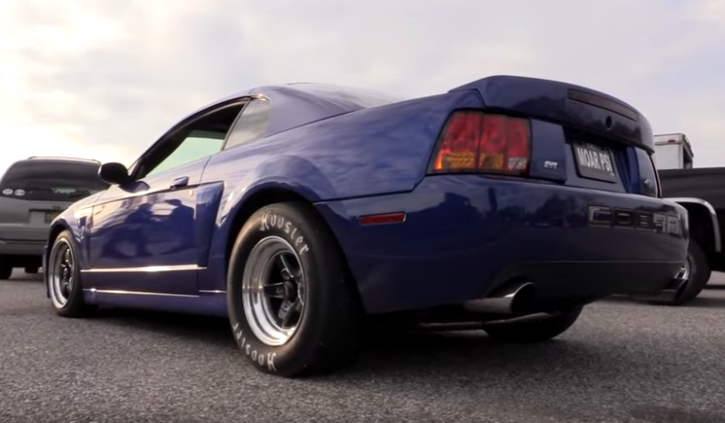 Whining Terminator Cobra Mustang in Action!
Here is something for those of you who love the Cobra Mustangs. This 2.8 Liter Kenne Bell supercharged 2003 Ford Mustang does a couple of 10-second 1/4 mile passes at Cecil County Dragway.
Check out BigKleib34's video and don't forget to smack the SHARE BUTTON!
Wheelstanding Cobra Mustang "Medusa"