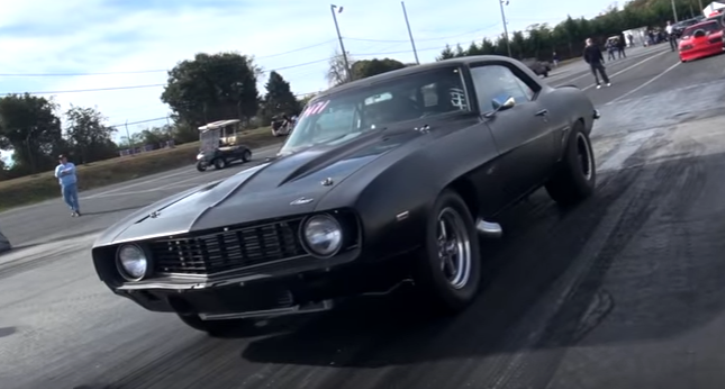 1300hp 1969 Camaro by Sloppy Mechanics!
Owned by Mark Friedrich and built by the Sloppy Mechanics this highly modified Black '69 Chevrolet Camaro is a real beast. It certainly has the hard core attitude we all like to see at the strip and to back it up this Gen 1 Camaro kicks in 1300 horsepower on race fuel.
The power comes from a 427 cubic inch LSX motor boosted by a pair of 76mm Billet turbos. Although it experiences some issues with one of the turbochargers the Sloppy Mechanics 1969 Camaro still runs the 1/4 mile for 7 seconds.
See the video and don't forget to Share!
2200hp Street Legal 1969 Camaro