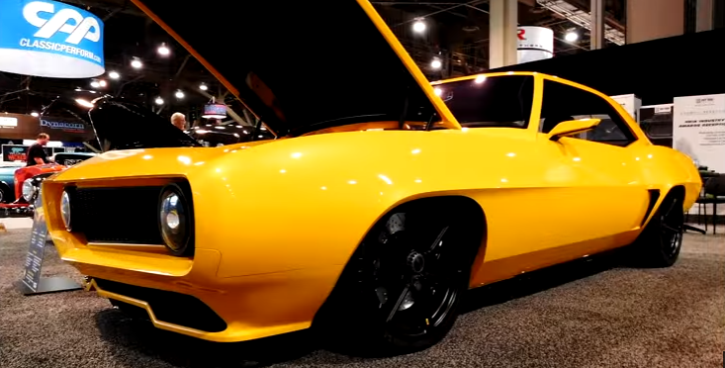 Sick 1969 Camaro Custom by the Roadster Shop!
The Roadster Shop is back at the 2016 SEMA car show to get all the eyeballs with their custom built 1969 Inferno Camaro. Front to back and top to bottom this muscle car is a work of art.
The highly modified F-body sprayed in killer McLaren Yellow rides on Fast Track chassis and spins a set of specially designed for the project Black rims by Jesse of the Greening Auto Company.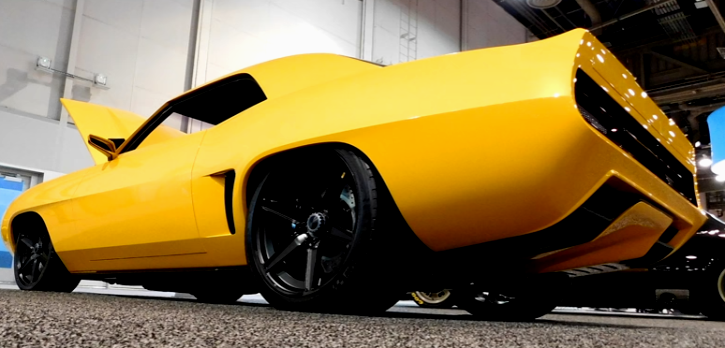 With hand fabricated dashboard & panels and upholstery by Jeremy Carlson (Avant-Garde Design) on the inside the Inferno 1969 Camaro looks like a space ship.

The engine compartment is ultra clean and fitted with a Texas Speed built LTI engine capable of 680 horsepower controlled by a Bowler Performance's T56 Tremec transmission.
See Scottie's video from SEMA 2016 for more on the Inferno Camaro. Watch, Enjoy & Share!
nsane 1969 Camaro Custom "Bad Company"