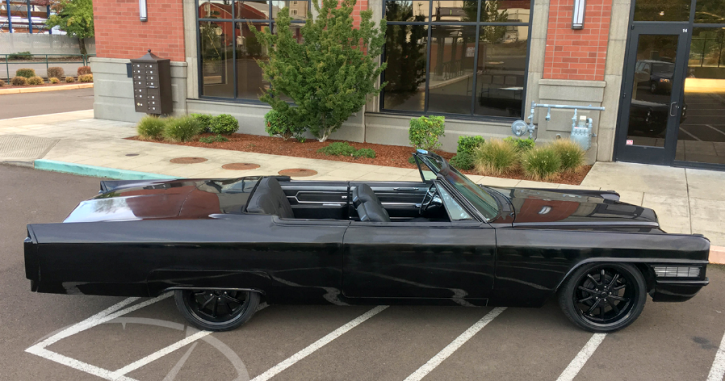 Blacked Out 1965 Chop Top Cadillac!
When we talk American classic cars with out a doubt some of the hottest rides are the Cadillacs and there is no argue about it. What we have here is a sleek all Black convertible 1965 Cadillac Coupe DeVille custom built for both show and go. This chop top '65 Caddy certainly has the looks and to match the smokin' hot appearance the builders have put a beefy 5.3 Liter LSX motor under the hood.
See the video brought to you by Rev North West and don't forget to smack the SHARE button below!
Custom Built 1961 Cadillac DeVille Race Car