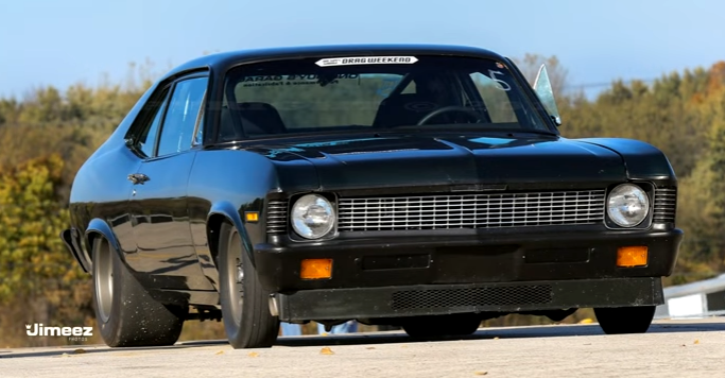 7-Second Street Legal Chevy Nova!
Owner of One Guy's Garage and this awesome LS powered Chevy Nova is Nathan Shaw. He acquires the little muscle car 24 years ago at the age of 14 and has learned all he knows about cars by working on it. When the LS craze began 15 years ago he buys the first LS engine and has gone trough variety of Turbo set ups ever since always keeping it street legal doing long road trips and drag racing it at the same time.
At the time this video was filmed fitted with 5.3 Liter LS motor boosted by pair of 72mm turbochargers, Nathan's One Guy Garage Twin Turbo Chevy Nova runs the 1/4 mile for 7 seconds and is the fastest 5.3 car in America.
See my man James Hrovat (VictoryRedColorado) video from Byron Dragway!
---
You May Also Like Shawn's Pro Street Chevy Chevelle 565 Big Block
---