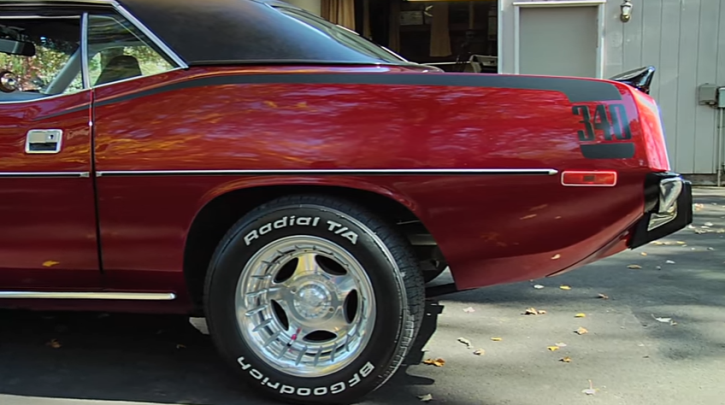 Story of a Beautiful 1973 Plymouth Barracuda!
The Mopar purists will say you should never mess with your Cuda, because this is one of the most iconic Plymouth cars and it looks fabulous in its original shape. Hot Rodders would customize the hell out of it just to make it different. There are other type of muscle car enthusiasts who somehow manage to mix old school with modern without ruin the beauty of the vehicle. Regan Keith is that type of guy, he has owned a variety of muscle cars, but as a Mopar guy this 1973 Plymouth Cuda 340 is his favorite. He has customized it, but in a way that I believe everyone will like it and if not you will certainly enjoy the burnouts.
Check out the video and see for yourself. If You Like It – Share It!
[sdonations]1[/sdonations]