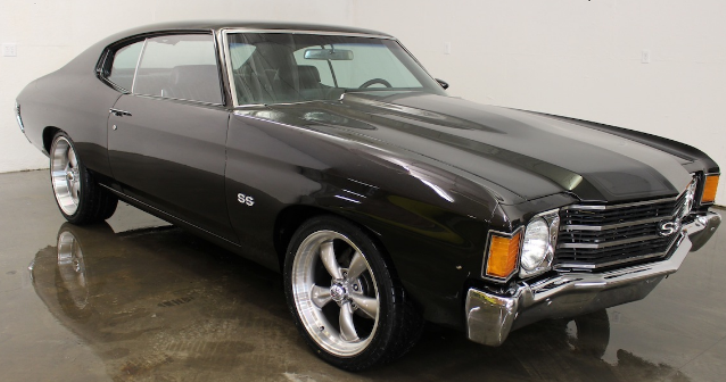 Stunning 1972 Chevelle by Atlas Muscle Cars!
While we like to feature all kind of over the top and high end custom built muscle cars, seeing a simple, but perfect 1972 Chevrolet Chevelle build like this one is a real treat. With less than a $30,000 price tag this classic Chevy offers pretty much everything the average muscle car fan is looking for.

Solid A-body painted in slick Charcoal Grey with Ghost stripes spinning a set of Rev wheels that fit very nice, fresh factory style bucket seat interior finished in Black and healthy 350 small block with four barrel carburetor paired with T350 auto trans this 1972 Chevelle looks and runs great.
Check out the video and visit the Atlas Muscle Cars website for more details. Watch, Enjoy & Share!
Superb 1972 Chevrolet Chevelle 350 Sport Coupe