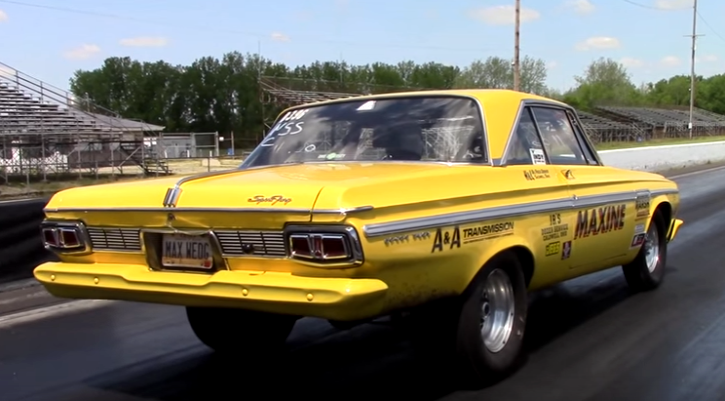 Plymouth Sport Fury "Maxine" Drag Racing!
Here is one awesome car for the hard core Mopar fans who like nothing but old school American muscle. Looking super clean and powered by a Max Wedge motor paired with A & A transmission the Yellow Plymouth Sport Fury "Maxine" earns respect at the National Trail Raceway by running the 1/4 mile for 10 seconds.
Check out Wrench Moran's video and don't forget to smack the SHARE button below!