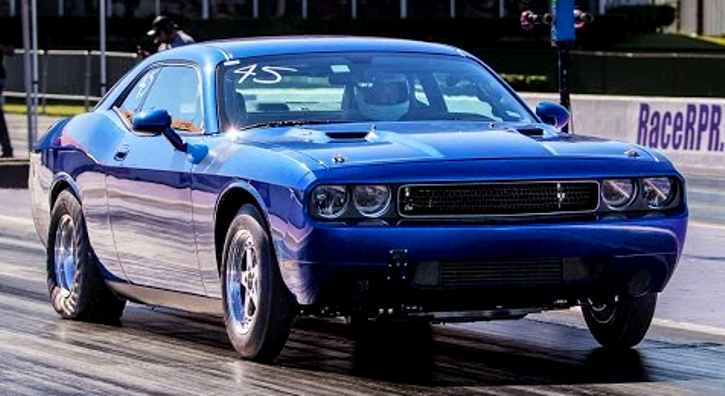 1300hp Challenger – New Modern Mopar Record!
The Texas Speed Syndicate's Quick 30 drag racing event always gather some hard core fire breathing machines and although this new generation twin turbo Dodge Challenger does not look like something special it certainly deserves some attention and respect.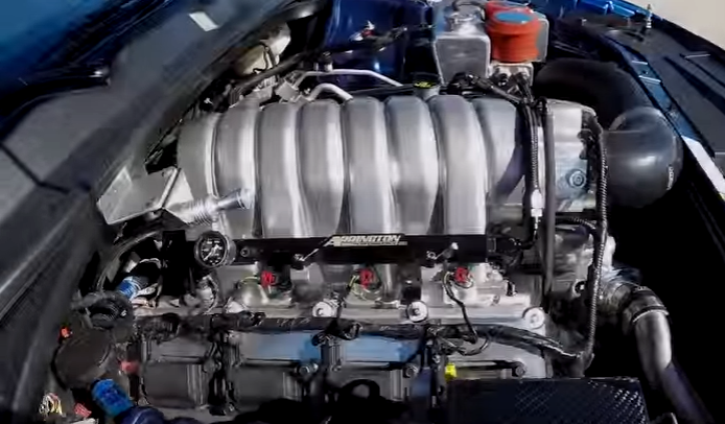 Powered by a all aluminium 406 V8 Mopar block boosted by a set of 66 and 67mm turbochargers this Dodge Challenger kicks in 1300 horsepower controlled by a 4L80 transmission and recently set a new Modern Mopar Record at the Texas Mile.
Check out the 1320video and please don't be selfish – Share with Friends!