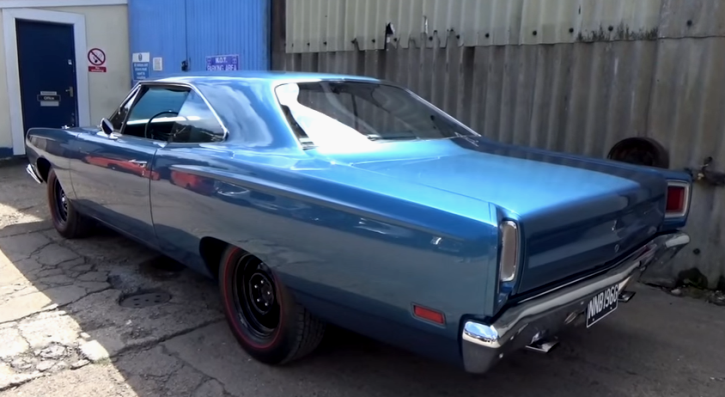 B7 Blue 1969 Road Runner A12 Survivor!
Being one of the 615 Plymouth Road Runner muscle cars produced with the A12 package in year 1969 and one of the 227 with auto transmission this Mopar is one rare and well preserved piece of American muscle's history. This 1969 Plymouth Road Runner A12 has also been decoded by Galen Govier back in 2002, it sports a numbers matching 440 six barrel V8 engine and is one of only five known A12 Road Runners wearing the B7 Code Jamaican Blue color. Currently part of a private classic car collection in the United Kingdom this Mopar is in top shape.
Check out the Rare Performance Motors video and don't forget to SHARE!