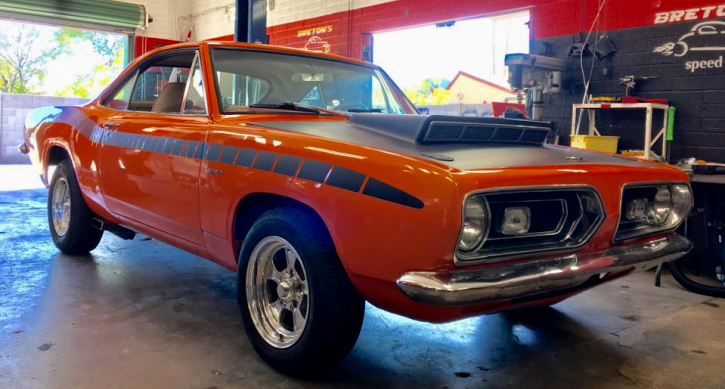 A Different 1967 Barracuda Build by Breton's Auto!
Michael and Carol Breton are the owners of the Breton's Automotive Repair shop located in Arizona and you will have the chance to take a closer look at one of their recent projects: A 1967 Plymouth Barracuda "Kalola Cuda". Although the build is still in progress I believe the Mopar peeps would love to see what Michael has done to this muscle car.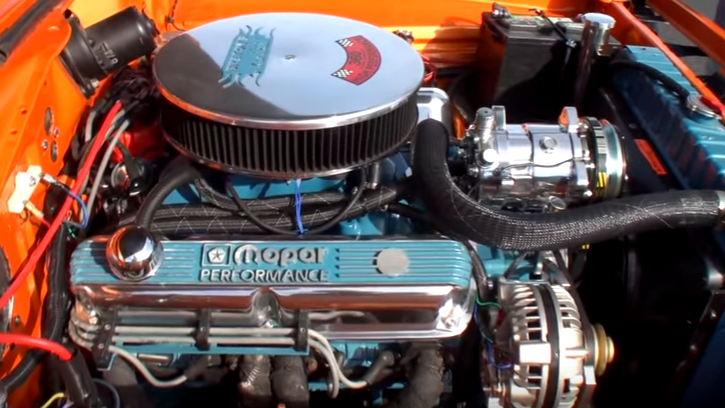 The "Kalola Cuda" wears a slick Orange paint with AAR striping, it is done in Hawaiian style and truly impresses with a number of little custom touches. You will get see those all over the body, the interior and even on the nicely detailed 360 cubic inch V8 Mopar engine.
See My friend Lou's video for the entire story of the "Kalola Cuda"!
---
Did You See David's Plymouth Barracuda Nostalgia Super Stock Build Yet?
---
---

---