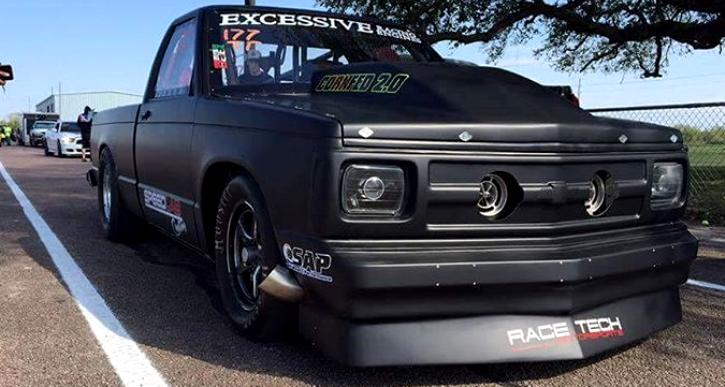 Watch Flaco's Chevy S10 Flying Down The Track!
While it sports the same twin turbocharged 427 LSX motor and still goes as "Cornfed 2.0" Flaco's sinister Chevy truck is no longer on corn ethanol. Is that a bad thing? I don't think so. The weight has been reduced and the twin turbo truck now runs on alcohol allowing it to gain another 200 horsepower for a total of 1800. Team 1320vidoe has filmed it during the Winter Meltdown No-Prep drag racing event.
Check out the video and don't forget to smack the SHARE button below!
See the "Cornfed 2.0" truck drag racing with its previous set up