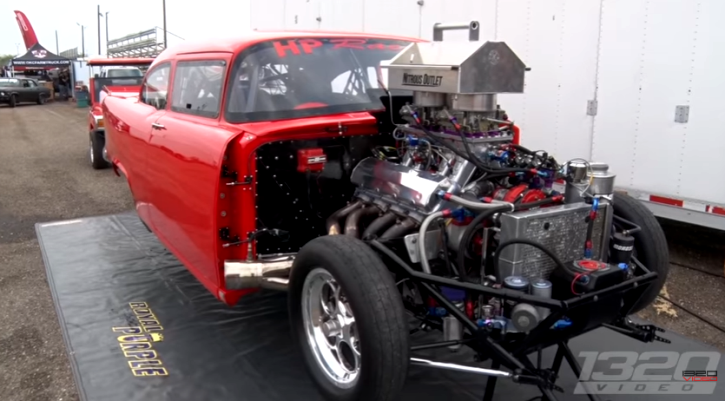 The "55 2.0" Chevy Is Killing It In Big Tire Class!
Being one of the most beautiful cars in the drag racing world, the 1955 Chevrolet BelAir a.k.a "55 2.0" quickly becomes one of the most hated within its competitors as well. With few upgrades on the Nitrous Outlet system and some fine tuning the 632 cubic inch big block powered Chevy totally murdered the competition in No Prep's Big Tire Class. And I am not talking about some amateurs, not at all, the "55 2.0" beast left all three Birdman, Jerry Bird and The Reaper in the dust.
Check out the 1320video and don't forget to SHARE!
Brutal Pro Street Chevy "Fat 55"