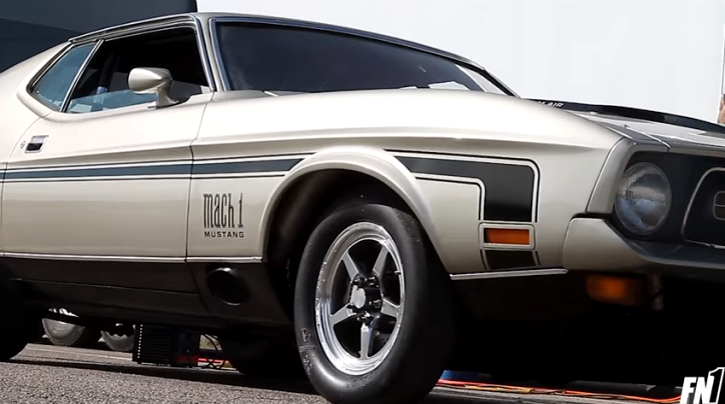 Steve Ayesh's 1972 Mustang Is A Real Beast!
Owner of this 1972 Mustang Mach 1 since the age of 17 Steve Ayesh has tried a variety of set ups during the years in order to be noticed at drag racing events. Today many fear Steve and his evil Twin Turbo beast and there is a reason for it.
Although the car weighs over 4000 pounds the monstrous 572 cubic inch Big Block Ford V8 motor boosted by a pair of 88mm turbochargers and tuned by the Wichita Dyno Specialists kicks in 3000 horsepower and allows the 1972 Mustang Mach 1 to score 7 seconds at the 1/4 mile.