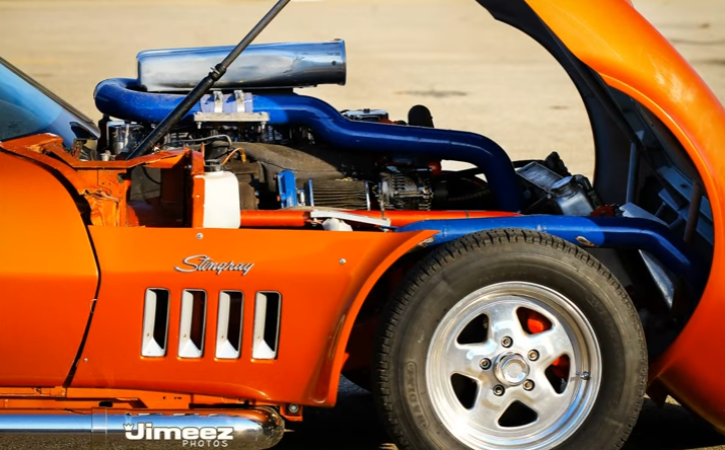 Diesel Corvette Is Something You Don't See Every Day!
In today's drag racing scene we have seen all kind of crazy mods, engine swaps and turbo set ups that people do to their fire breathing machines in order to outrun the competition and make the crowd go wild. And just when you think nothing can surprise you anymore someone like Ryan Lusk shows up at the 12′ Diesel Drags event at Byron Dragway with a 1968 Stingray Corvette powered by a 5.9 Liter Cummins engine.
For sure the classic Corvette purists will be very disappointed, but in the end of the day it is all about having fun. Check out my friend James Hrovat's video and share with friends!