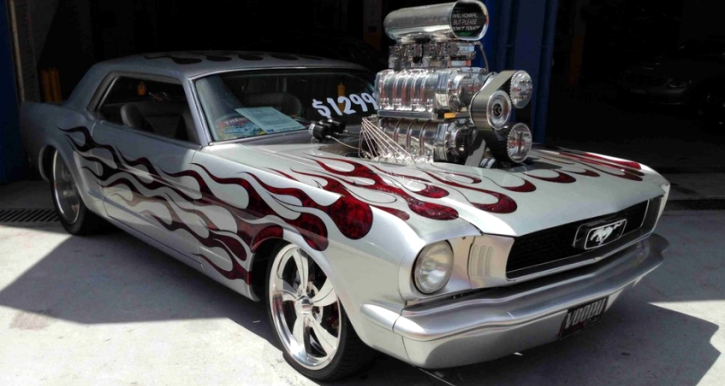 Voodu Bullet Must Be The Sickest 1966 Mustang Ever!
Built by the famous Australian hot rodder Gary Myers this way over the top '66 Coupe certainly is one of the most radical custom classic Mustangs on the planet. With awesome body mods and paint, couple of huge blowers, high end interior and tons of custom fabrications the Voodu Bullet 1966 Mustang is a work of art that makes jaws drop at every car show.
The coupe's roof is chopped, side windows removed, door handles and mirrors shaved. The unique body is sprayed with Silver Metallic paint from House of Kolor and accented with skulls ghosted into wicked flames. The pro street 1966 Mustang sits on full tube chassis and spins one-off custom wheels wrapped in 18.5″ Mickey Thompson's at the back. The Airbag suspension allows the pony to stay way low while displayed at car shows.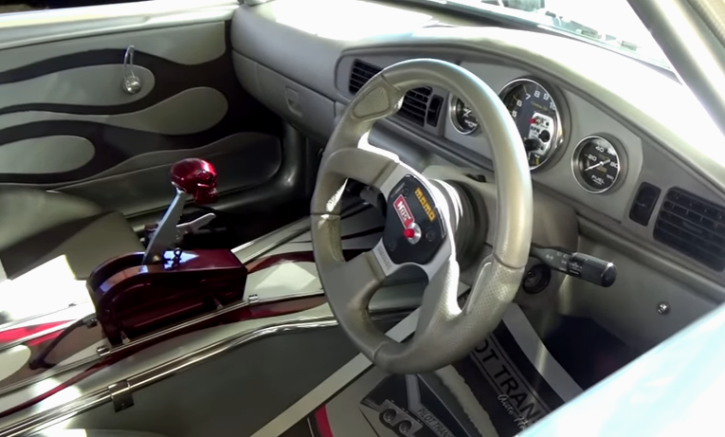 On the inside Gary Myers' blown Mustang matches the body color theme and features Recaro seats, Momo steering wheel, customized Mazda MX6 dashboard with carbon fiber gauges and of course a roll cage. When it comes to power this pro street 1966 Mustang counts on 393 CID Big Block HEMI motor with two Blowers on top. The transmission is 2-speed Powerglide with 9-inch rear end.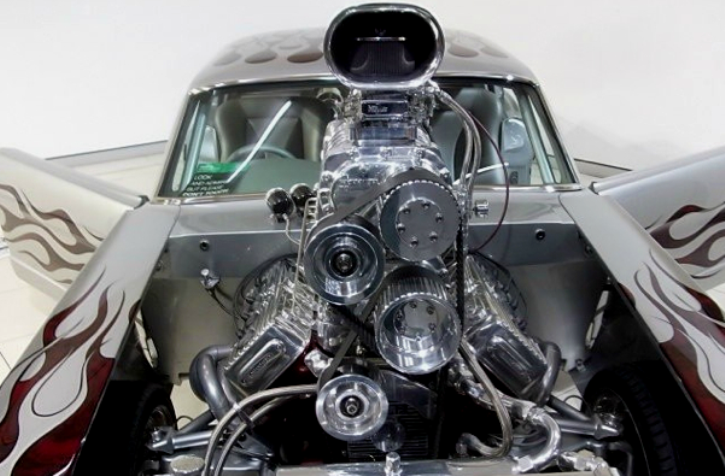 Watch Mustang Connection's video to see the Voodu Bullet up close and don't forget to SHARE!
Monstrous 9.0 Liter 1966 Mustang By Kiwi Customs