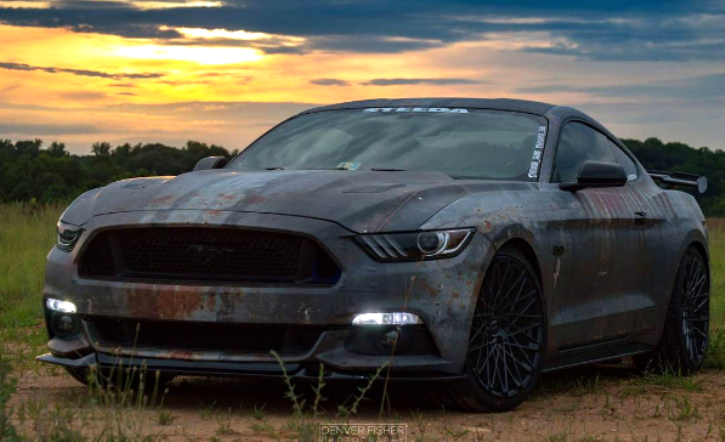 The "Doom Stang" Is As Mean As It Gets!
Those of you who are into modified modern Mustangs might have seen the "Doom Stang" on Instagram or somewhere else on the web, but I though you would like seeing it all the way around. Slammed to the ground, sitting on air bags and huge Black rims this custom S550 Mustang draws a lot of attention during the "Cars and Coffee" event in Baton Rouge, Louisiana with its killer wrap. In my opinion the "Doom Stang" would be a perfect hero car for the next Mad Max movie.
Check out the walk around video brought to you by Shooting Cars and don't forget to SHARE!
The Sickest S550 Mustang Custom Exhaust