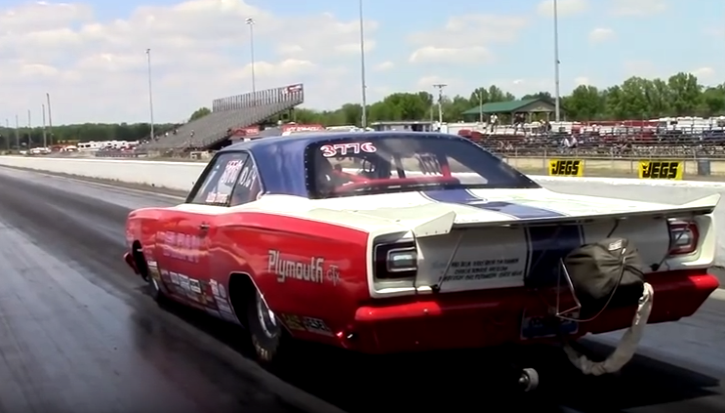 Gotta Love This Raw 10-Second Plymouth GTX!
The old school Mopar fans will certainly remember this awesome B1 Headed Big Block Plymouth GTX drag raced by Doug Sloan for years. It is a real treat to see this piece of American drag racing history still terrorizing the strip and pulling some 10-sec quarter mile passes although driven by Mike Young.
Check out the video and please don't be selfish – SHARE with friends!
10-Second Plymouth Sport Fury "Maxine"