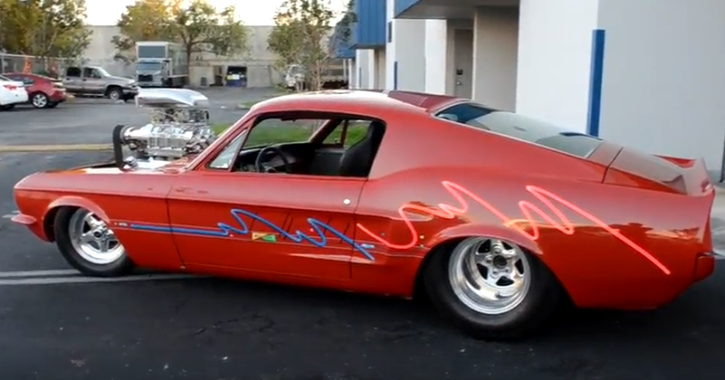 This Blown 1967 Mustang Is Intimidation On Wheels!
Started life as a S-Coded 1967 Ford Mustang this Fastback has been transformed into a show stopping Pro Street muscle car. It looks terrifying, it has a nice custom roll cage interior and a beefy Big Block V8 motor topped with a huge blower to match its outrageous appearance. This high end Pro Street Classic Mustang build is capable of 1000 horsepower and will make your jaw drop.

Check it out and don't forget to SHARE!