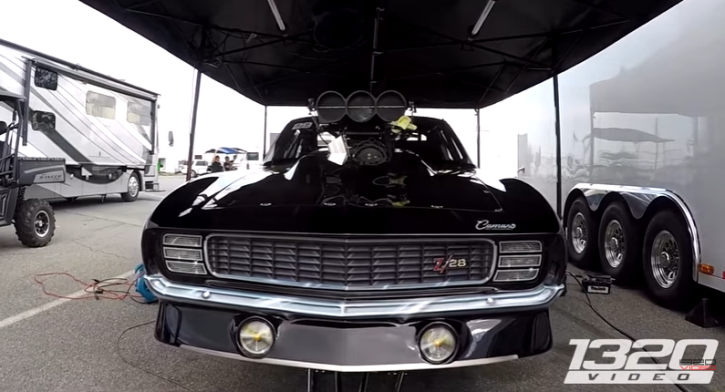 Barry Mitchell's 1969 Camaro At Lights Out 8!
From the outrageous look, awesome set up and evil sound to the 101% dedication, endless enthusiasm and great skills behind the wheel Barry Mitchell and his Blown 521 HEMI powered 1969 Chevrolet Camaro are a fearful combination that everyone should be aware of.
To hurt your engine, rebuilt it at the strip and set a new record after that is accomplishment that only the toughest are capable of. Team 1320video have filmed Barry and his Blown Z28 Camaro breaking the Radial record during the Lights Out 8 drag racing event by running 3.738 seconds at 197.25 mph.
Tom Bailey's 4000hp Camaro "Beast Mode"