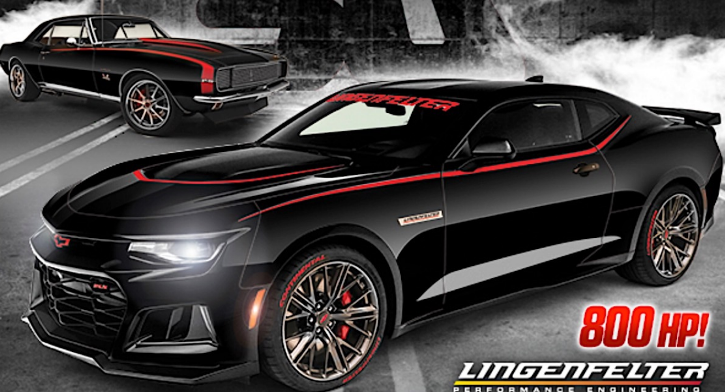 Bring Home The 800hp Lingefelter ZL1 Camaro!
Lingefelter Performance has built their own signature edition of the new ZL1 Camaro which totally crushes its competitors from the modern muscle car world. The good news is that you have a chance to bring it home by entering the Dream Giveaway Raffle and support a charity cause.
The Lingenfelter engineers have managed to squeeze out 800 horsepower and the same amount of torque by installing an Edelbrock E-Force supercharger to the 6.2 liter small block LT4 Chevrolet V8 engine. All that power is controlled by a six speed manual gearbox promising awesome driving experience on both the street and the race track.
Check out my man Scottie's video from 2017 Detroit Autorama car show and if you want to help charities buy a raffle ticket and enter the Lingenfelter 2017 Camaro Zl1 Dream Giveaway here